Extensive bike mechanics course 
The content:

5 cours de 3h

Theorie and practice

Wheels and brakes

Transmission and gears

Bearings

Hydraulic disc brakes

65 chf/course

You can choose pick and choose which classes to attend, or book the whole block.

Who?

Participants: anyone who is motivated to learn, even if you are a beginner. Classes are also open to young people over 15 with a note from their parents.

Instructors: an experienced teacher with years of volunteer work and professional experience. For groups of more than 6-7 people, a second teacher will come be present.

When?

Generally Monday evenings between 6.45 pm and 9.45 pm.

Nice! When do we start?

Courses are offered regularly throughout the year. Email us for more information on when the next course will be starting up, as well as with any questions.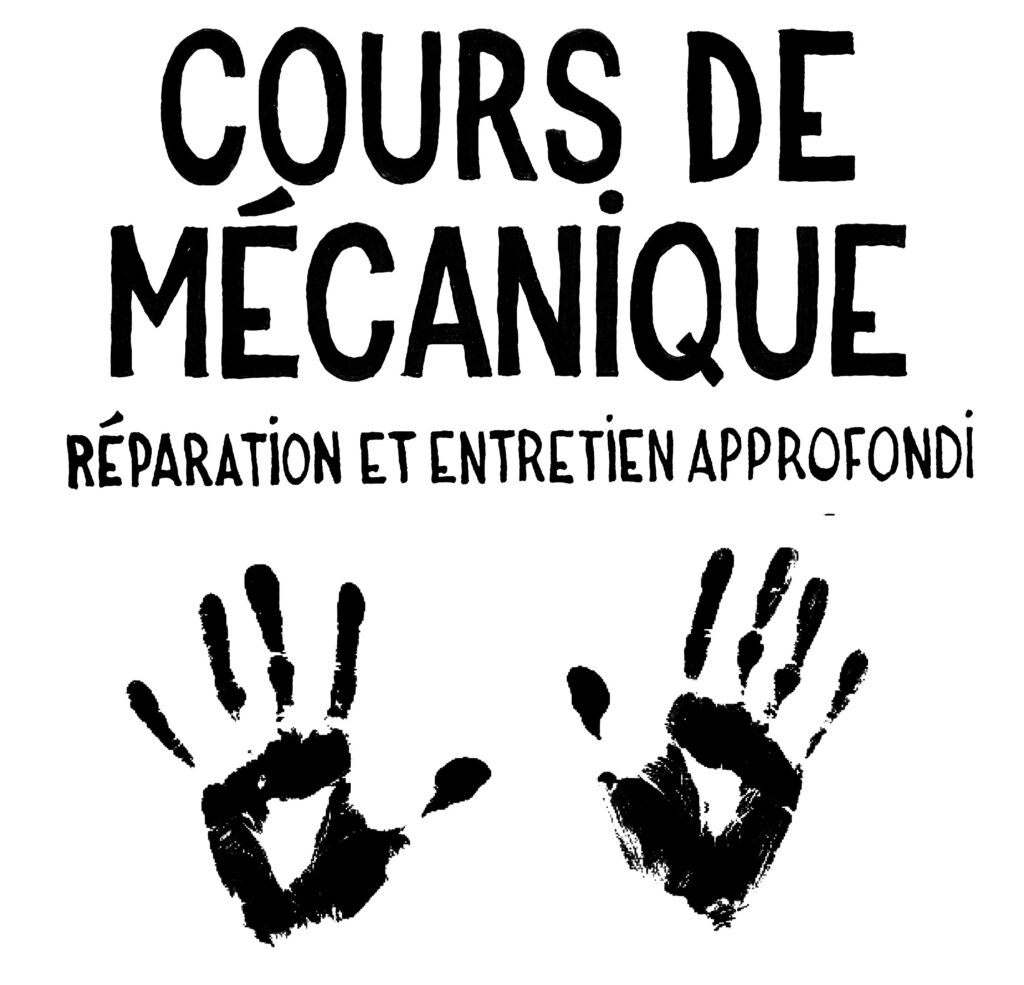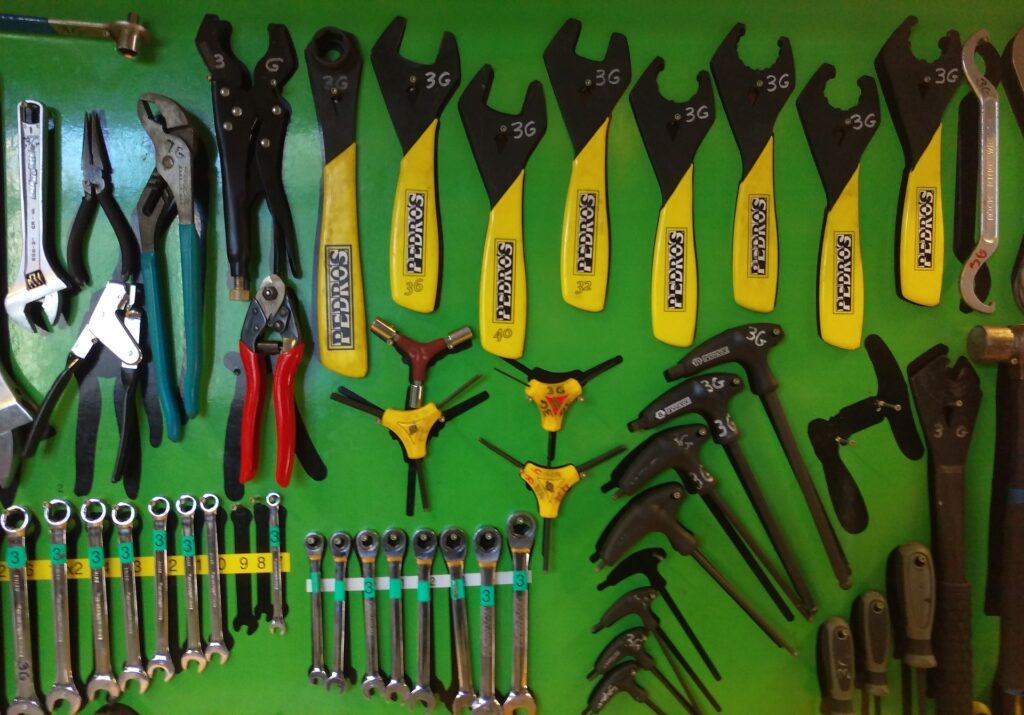 Multi-Tool Mechanics Course
The "Multi-tool" course consists of one 5-hour session on a Saturday afternoon in which you will learn everything you can fix on your bike with a simple Multi-tool, or lthe tools you often have at home.
Do you have a flat tire or a brake that is always touching the wheel? Your gears make strange noises and the bike hurts your back? This course is designed to help you get to know and adjust your bike better on a daily basis.
The content:

One 5 hour class

Theorie and practice

95 chf/course

Bike position: how to adjust the saddle, handlebars, and know whether the bike is the right size.

Cleaning and maintenance: which products to use for cleaning, lubricating and tyre pressure.

Changing a tube

Adjusting the rear derailleur

Detecting problems with the bearings and what to do about them

When is it?

One Saturday a month between 1.00 pm and 6.00 pm