Horaires

// Opening hours
Lundi : 19h – 22h : locations  
// Monday: 7pm – 10pm : rentals
Mardi : 19h – 22h : locations  
// Tuesday: 7pm – 10pm : rentals
Mercredi :
à partir de 16h : atelier auto-géré // Wednesday from 4 pm : self workshop


Vous pouvez rendre votre vélo de location à l'équipe de la Rustine ou en louer un (uniquement pour des procédures  simples).
Vendredi 14h – 18h 
// Friday: 2pm – 6pm 
Attention le créneau du vendredi matin a été fermé.

 
Autres possibilités : nous tâchons d'être le plus flexible possible : contactez-nous !
Il y en particulier de prendre des rendez-vous par email pour venir le vendredi matin, selon les possibilités de l'équipe de bénévoles.
// Other possibilities : don't hesitate to contact us : we're flexible ! Especially, don't hesitate to ask for a possible appointment on Friday morning. 
 Adresse
reCYCLO
Avenue d'Echallens, 96, 1004 Lausanne
Contacts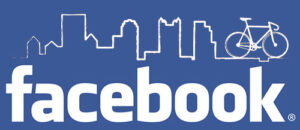 Mail : association((@))recyclo.bike
Facebook : https://www.facebook.com/associationrecyclo
Téléphone : 077 414 95 26